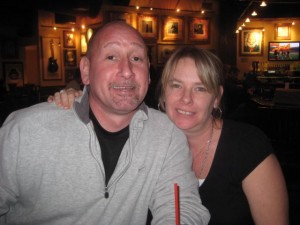 David Spoon was born and raised in a Jewish home in Detroit, Michigan. He attended a private Hebrew school called Hillel Hebrew Academy. David was barmitzvahed at the age of thirteen. Not long after, he was involved in drug abuse and trafficking. After hearing the Gospel for the first time at age seventeen, David accepted Jesus Christ as his Lord and Savior. A few months later, David had a dramatic experience with God. Immediately set free from years of drug use, he committed himself to ministry and to furthering the Kingdom of God.
He attended Arizona Bible College, Glendale Community College, Northern Arizona University, and Life Pacific College, graduating Summa-Cum-Laude in their Ministry and Leadership program. He is one of a few individuals holding ministerial ordinations from three separate denominations: Heritage Free Baptist Organization, 1981; Independent Pentecostal Ministers Association, 1985; and Vineyard Valley Association, 1988. He was also the Chaplain for the Flagstaff Police Department. David was the senior pastor of Vineyard Christian Fellowship of Flagstaff. The church started with 3 people and grew to over 300 attendees in less than 4 years.
In addition, David started and co-hosted 2 different live Christian call-in radio talk shows. He also hosted the radio show called "To Know Him" which aired on 88.9 on the F.M. dial in Temecula, California at 1:00 p.m., Monday through Fridays. From 1998 until 2012, he has been helping protect children on the Internet by developing and distributing Christian safety browsers.
In 2003, in the midst of protecting kids online, David and his wife Noelle started Temecula Online, an Internet business directory for Temecula Valley, which they sold in 2010. In 2012, David and Noelle moved to North San Diego County where they currently reside.
Click HERE for "The Examiner" Article